Covering 64,600 acres of the state's beautiful Northwoods, the Wild Rivers Legacy Forest was the largest land conservation transaction in Wisconsin history when it was purchased in 2006 from International Paper for $83.675 million. The sale was made possible, in large part, thanks to a $39 million grant by the Knowles-Nelson Stewardship Program.

The Wild Rivers Legacy Forest represents a historic partnership among The Nature Conservancy, the State of Wisconsin, and timber partners who worked together to conserve the 101 square miles of forests, lakes, and rivers in Florence, Forest, and Marinette counties in northeast Wisconsin.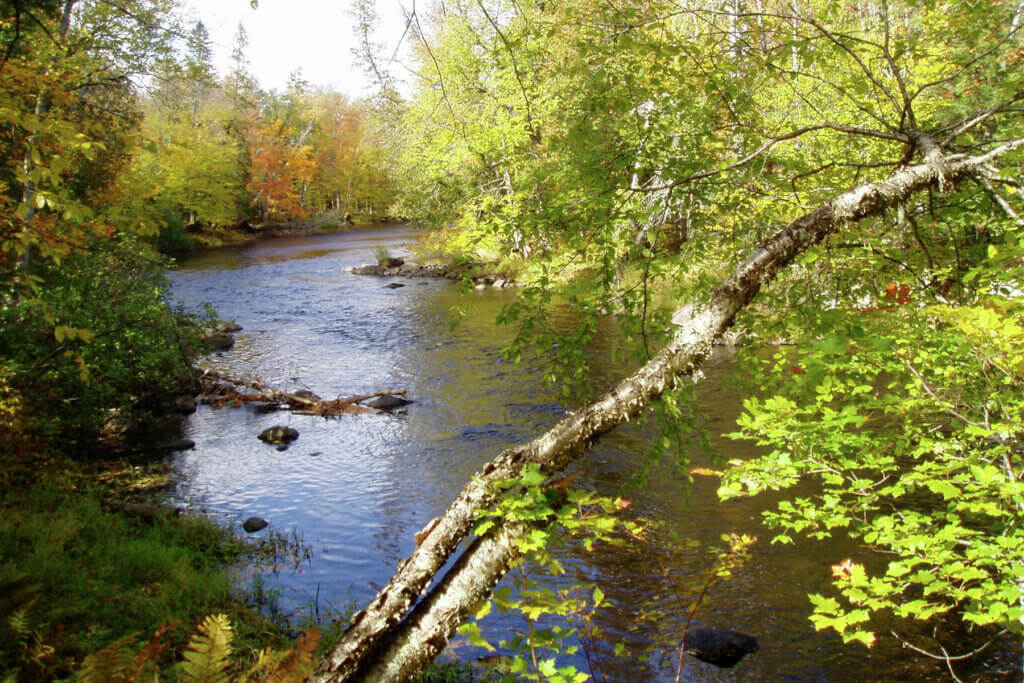 More than 14 miles of two wild rivers—the Pine and the Popple—flow through the Wild Rivers Legacy Forest. The property also contains one of the finest remaining wild lakes complexes in Wisconsin, composed of Savage, Dorothy, Mud, and Robago lakes. Sugar maple, basswood, hemlock, and yellow birch trees preside over a forest understory of maidenhair ferns, club mosses, and great white trillium. Wildlife, including bears, flying squirrels, and porcupines, is abundant.
The area also provides important wildlife habitat for migratory songbirds, waterfowl, and marsh birds; nesting and feeding areas for eagles, ospreys, and loons; and excellent quality, cold water streams for trout and river otter.
The state now owns the heart of the Wild Rivers Legacy Forest—a core of wild and scenic rivers and lakes comprising 5,629 acres in Florence County. Together with TNC, it also owns a working forest conservation easement on nearly 59,000 acres. The timber companies own that land and the right to manage it for timber production, but the people of Wisconsin own the public access and development rights as well as the right to ensure that forestry activities are conducted in ways that protect wildlife habitat, water quality, and forest health and diversity while maintaining local forest industry jobs.
Featured image by Jeff Richter, courtesy of TNC Wisconsin.