A Knowles-Nelson Stewardship Program grant was awarded in 2009 to the West Wisconsin Land Trust (now Landmark Conservancy) to acquire 120 acres of forest and shoreland property on Dog Island Lake and a portion of Roger Lake in the Town of Sampson in Chippewa County. The land was subsequently conveyed to Chippewa County.
Across Wisconsin, counties own 2.5 million acres of forest. County forests are a crucial source of income for rural communities. County forests also host many public trail systems across the state.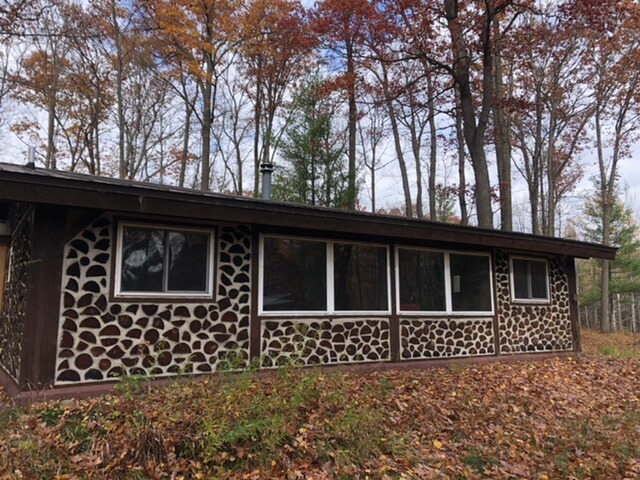 This purchase allows for public access for hunting, fishing, trapping, hiking, cross country skiing, snowshoeing, mountain biking, horseback riding, trail running and nature observation. The tract is an important connection between DNR property and the Chippewa County Forest maintaining a wildlife corridor through the area and providing more suitable access to Roger Lake and the adjacent John Thurman Wildlife Area. A section of the Ice Age National Scenic Trail also runs through the property.
The purchase of this land enabled Chippewa County and its partners to increase the size of the Hickory Ridge Recreation Area trail system, a premier trail system frequently used in the winter by competitive cross-country skiers. The former residence on the tract was converted to a warming house for skiers.
Featured image: The Hickory Ridge Trail System. Image courtesy of the Chippewa Falls Chamber of Commerce.